Description
Time to upscale your display
Samsung's new QB98R displays cut through the clutter to deliver best-in-class UHD resolution as well as intelligent UHD upscaling all in a slim design.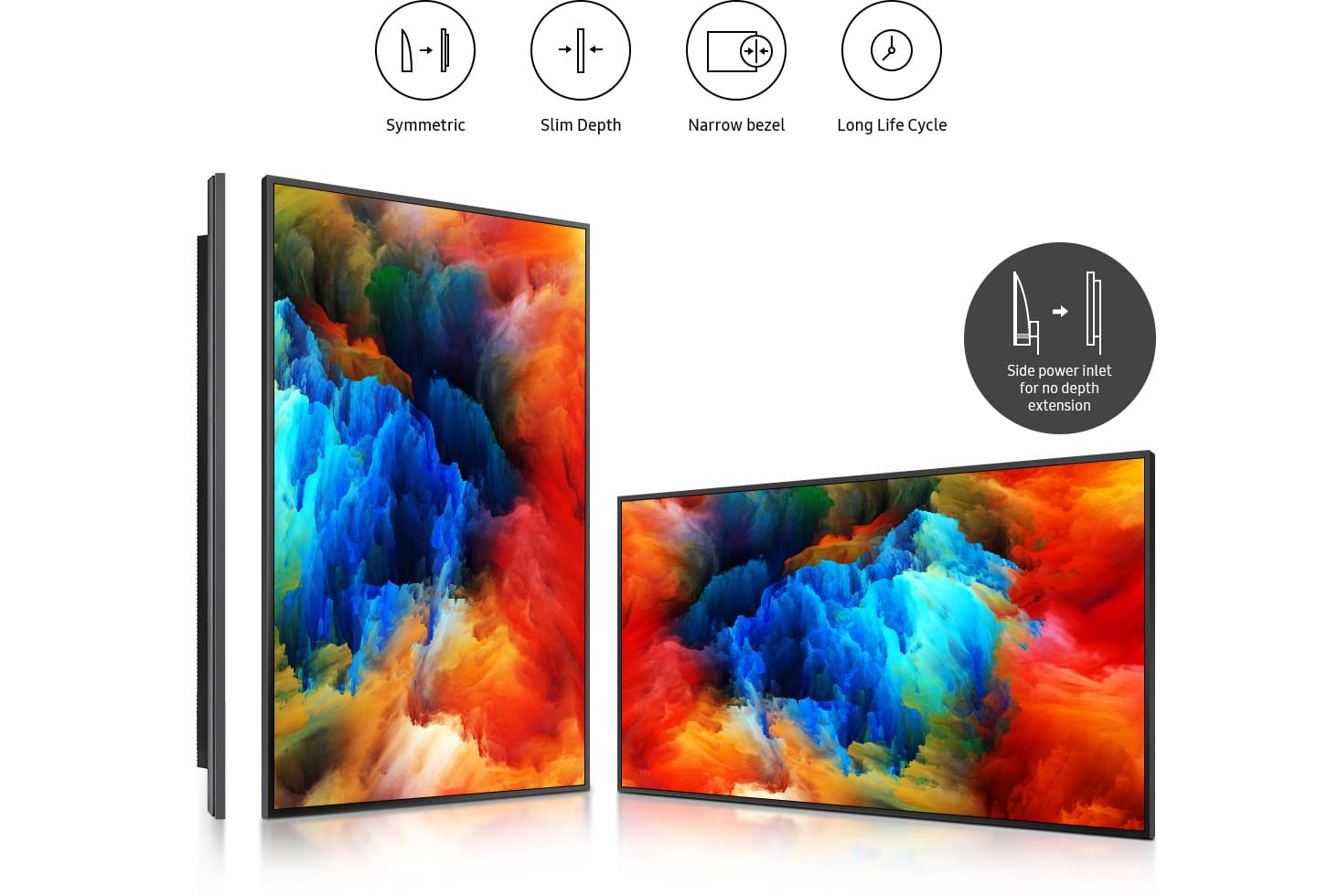 Slim and symmetrical design
The QMR series features an all-new symmetric design simplifying wall mounting and ensuring installation is seamless. The flat back and slim depth will ensure a display that will stand the test of time.
Powerful, all-in-one solution
SSSP is an all-in-one solution that simplifies installation and maintenance. With Tizen 4.0, businesses can enjoy easy development, reinforced capability with multiple web formats and standards and secured protection.