Opis
Deliver Clear Messaging that Resonates
Whether for a retailer promoting new sales or a transportation hub keeping travelers on schedule, clear information delivery drives success. Samsung's QMN Series help businesses achieve these goals through compelling UHD picture quality, extensive connectivity and ongoing 24/7 performance.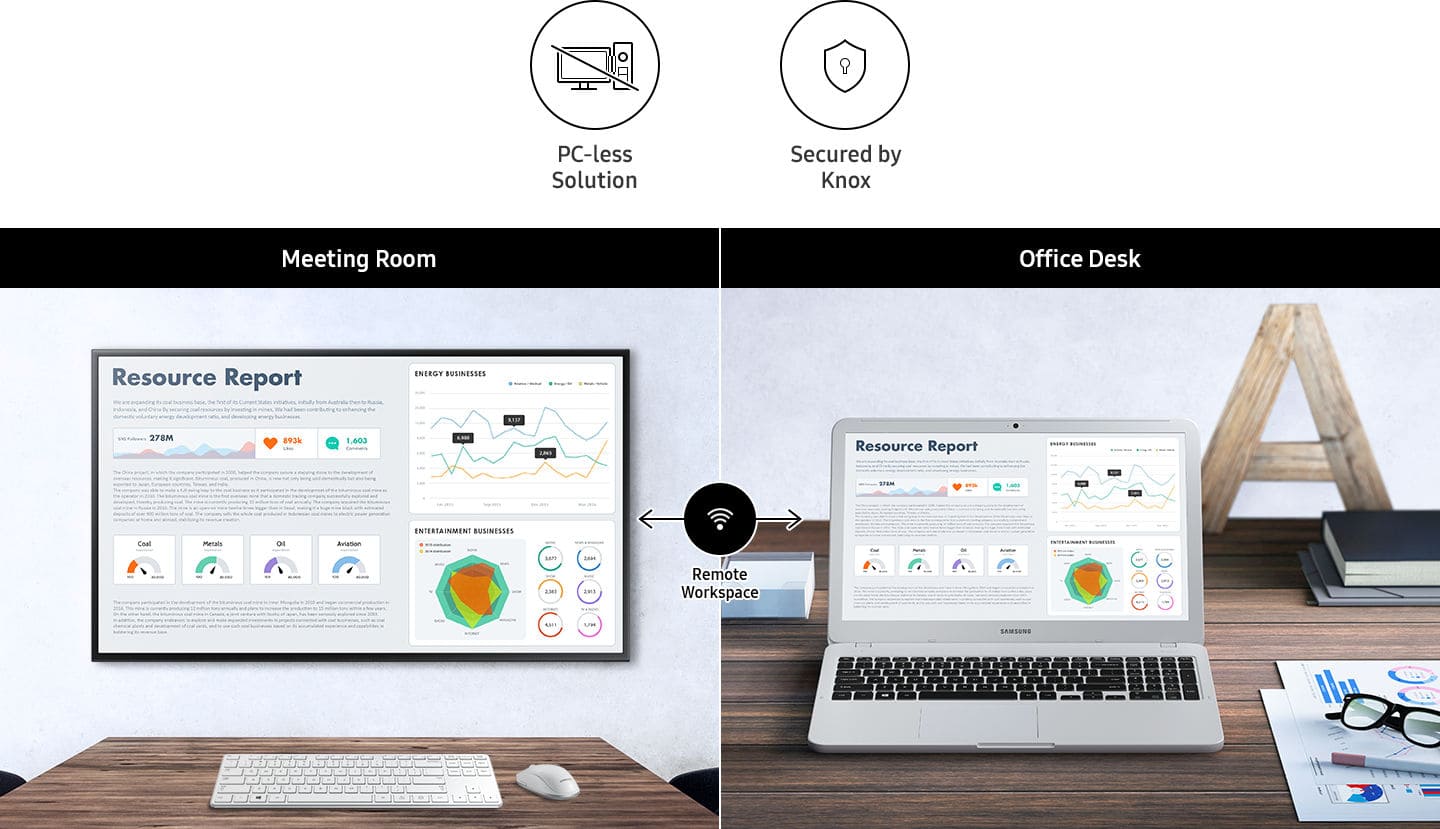 Empower Secure and Remote Collaboration
Samsung's KNOX platform provides rigid three-layer protection while also securing and controlling USB and user network exchange through dedicated signage device management. With added security, businesses can facilitate remote, PC-free meetings without risk or complexity.