Description
Time to upscale your display
Samsung's QHR series displays feature best-in-class UHD resolution with unmatched 700 nit brightness, ideal for locations requiring high visibility. The displays also feature intelligent UHD upscaling for stunning picture quality, all in a slim design.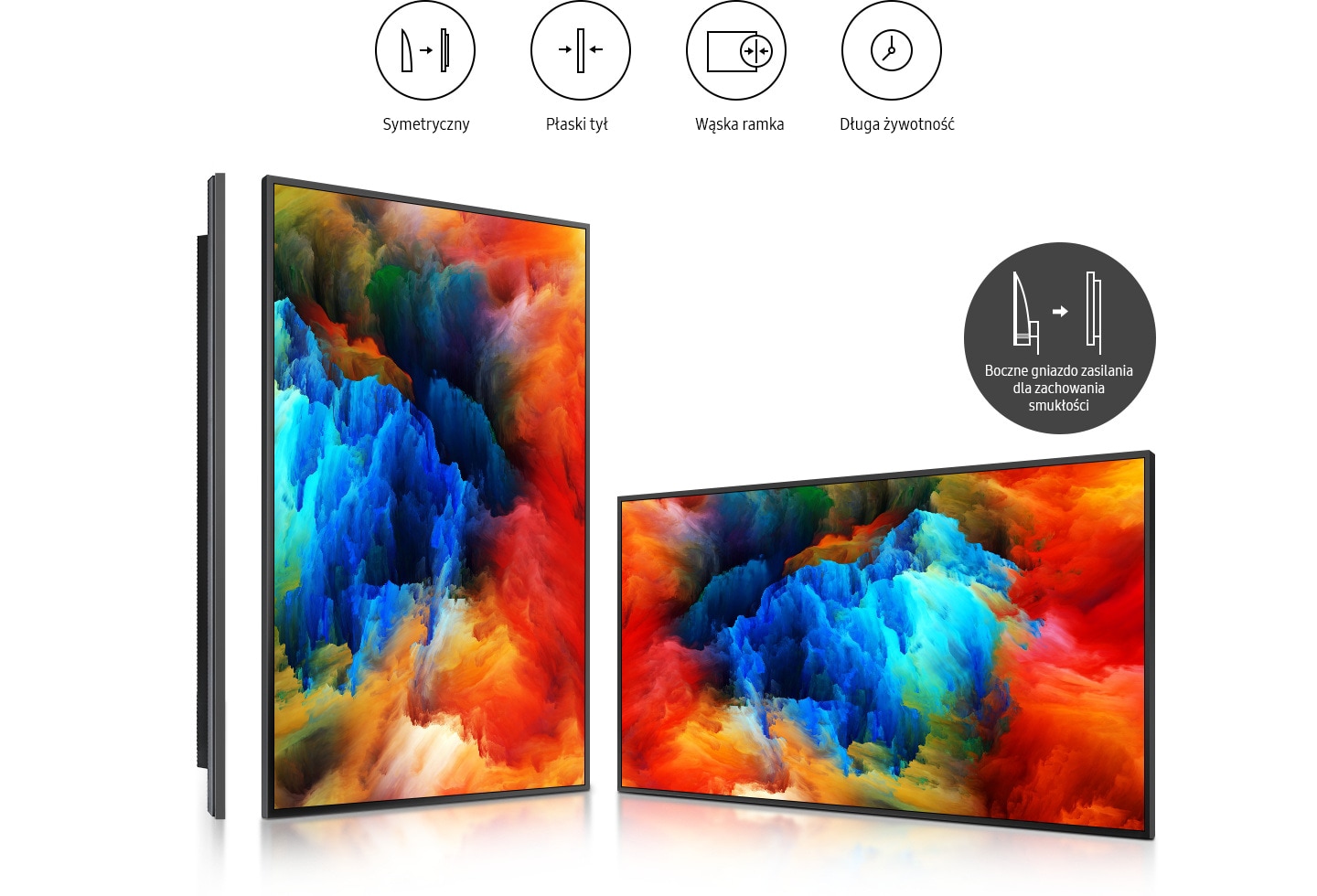 Slim and symmetrical design
The QHR series features an all-new symmetric design simplifying wall mounting and ensuring installation is seamless. The flat back and slim depth will ensure a display that will stand the test of time.
Safe operation, reliable performance
The QHR is electromagnetic compatibility (EMC) class B compliant, meeting strict safety and reliability standards for operation. Additionally, IP5x rating ensures durable performance even in dusty environments.